Painless permanent hair removal - hair removal of body and face
Convenient application with contact cooling head
AFT is a painless method of hair removal, which gives better results than the hair removal using lasers in medical clinics. It works on the principle of safe and gentle heating on the dermis (the dermis lat.) at a temperature which damages the hair follicle and preventing its regrowth. Treatment does not harm the surrounding skin, does not cause scarring, and does not bring costumers any discomfort.

Remove hair painlessly
AFT offers a revolutionary contact cooling head for better protection of the joints. This technology improves patient comfort and safety during virtually painless and highly effective treatment.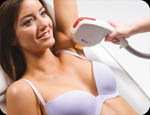 Removing hair IN-MOTION™
AFT is exceptional, because treatment works in a painless process motion. With this innovative technology and "sweeping" technique, it eliminates the usual problems of omitted or forgotten places. You can treat the body, it means smooth legs, arms, back and face for all of our customers and painlessly. Many customers have compared treatments to soothing massage with hot "lava" rocks.
 
How AFT works
It uses selective thermolysis and combines it with an exclusive in-Motion ™ technology. This significant progress is outpacing traditional hair removal methods because it is very safe and more efficient .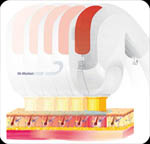 The key is the gradual warming
Pulsed light at high frequency together with high performance AFT is the favorite in the field. Instead of tearing the hair, the hair follicle heats up very slowly, without any discomfort, while maintaining maximum efficiency without burning or rubbing. This approach, combined with the contact cooling head is absolutely painless, so no need for preparations of pain relief.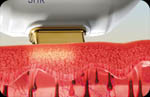 Year-round, even on tanned skin
AFT offers a very wide range of applications. It can be applied to almost all skin types and hair colors, including tanned skin. It does not even on the season. Laser hair removal can be performed on darker skin types, tanned skin and lighter hair. All these restrictions on AFT can not therefore treat anyone in any season.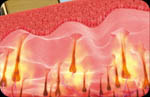 Thousands of satisfied customers
Customers around the world are once again enjoying life with smooth skin without the pain due to advanced technology AFT. It is a safe and effective method proven by many doctors in various disciplines. Clinical studies say that customers can expect 85% of hair permanently removed and additional treatment may further increase this value. AFT is the fastest and most reliable method, which offers the market today.